One of the many reasons law firms are now using Reporting Services as their primary reporting platform is the ease with which you can format reports to add significant value.  In the below example, we have a very useful report that helps to manage Aged WIP by department and responsible employee: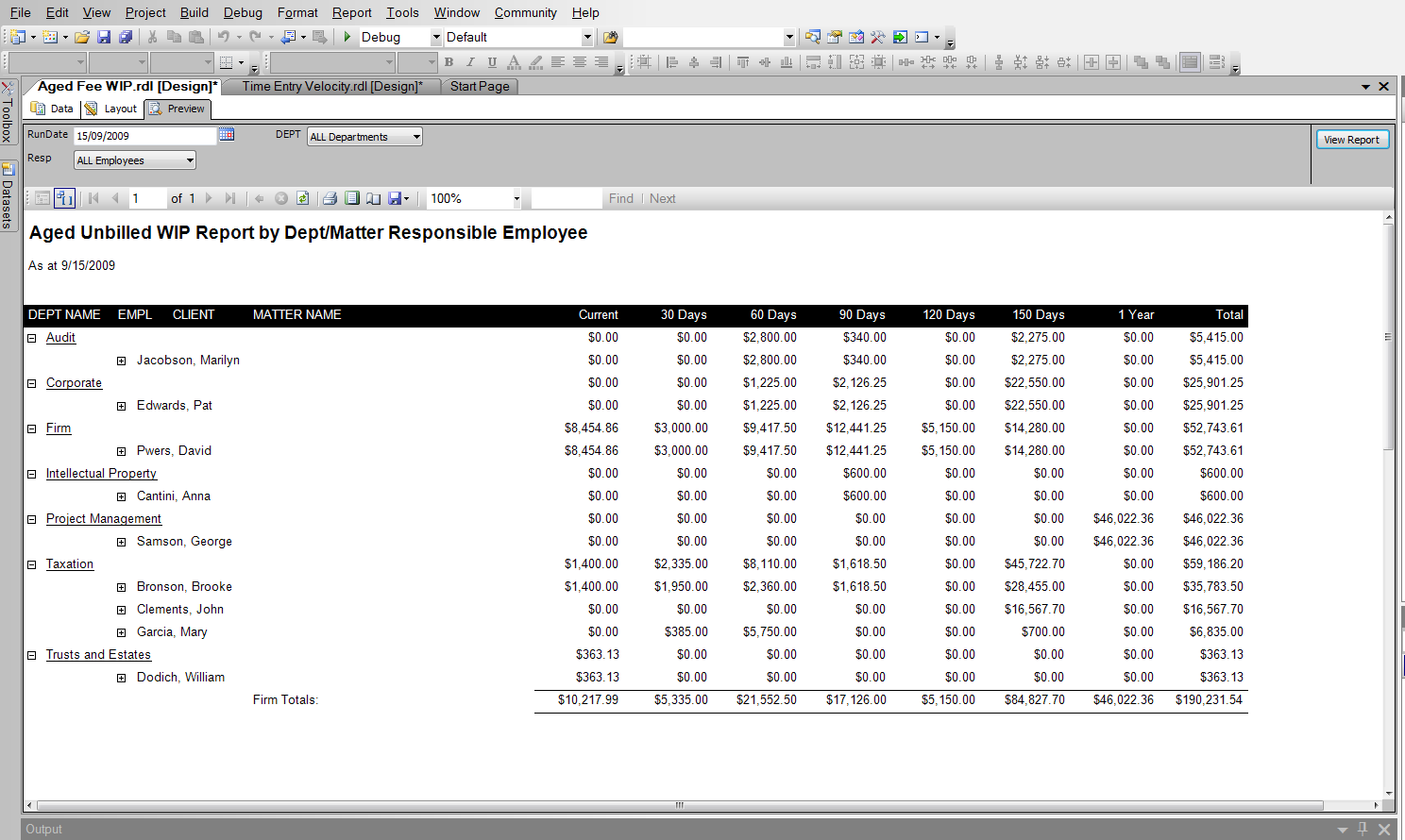 Let's say that "Firm X" has developed the above report in order to help manage the on-going issue of billing WIP in a timely fashion.  As we all know (for most law practices) the expeditiousness with which WIP is billed directly correlates to its collection realization.  As a result, Firm X typically runs this report in order to try to identify where certain thresholds are being broached. 
For the purposes of this demonstration, let's say that the categories of interest for Firm X are where any responsible employee has either of their "150 Days" or "1 year" buckets with greater than $15K in unbilled time.  Rather than having to review line by line (what would normally be) a very long report searching for offenders, we can incorporate this business rule directly into the report by making a simple change to the formatting of the responsible employee group row on the report.    
So, firstly, highlight the group row, and on the Properties Tab, under Appearance, click the dropdown arrow next to BackgroundColor and select Expression: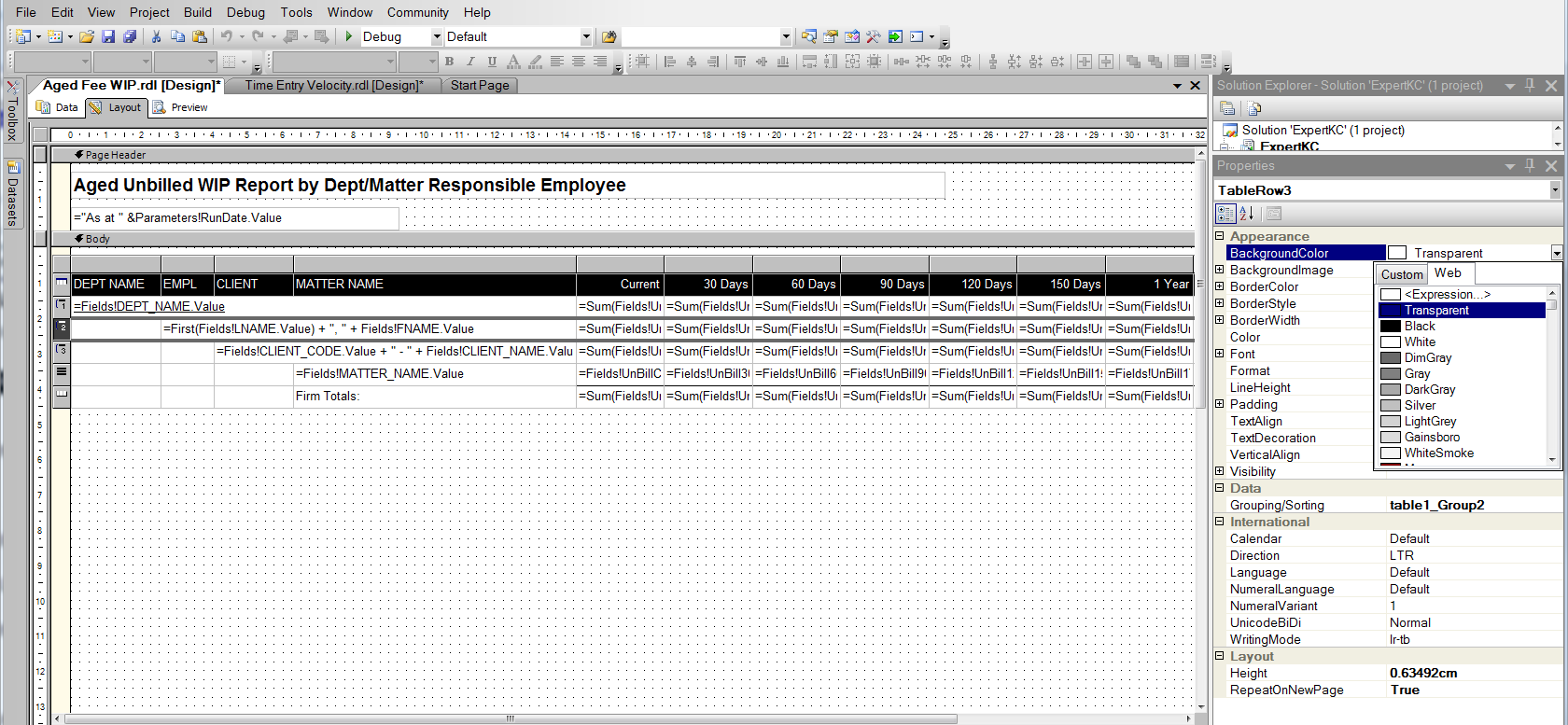 Once in the Expression, type the following: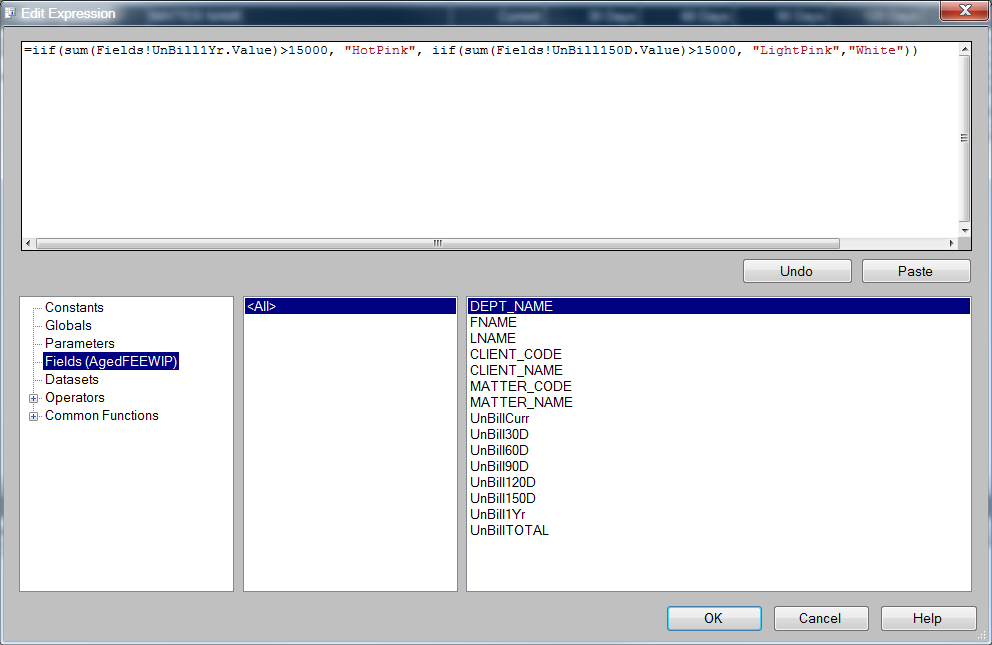 This simple "if" statement instructs the row to change color should our business rules be offended (the severity of pink indicating just how offensive the user's unbilled time is). 
Now when we preview the report, we can very quickly identify which of our responsible employees needs to be followed up with: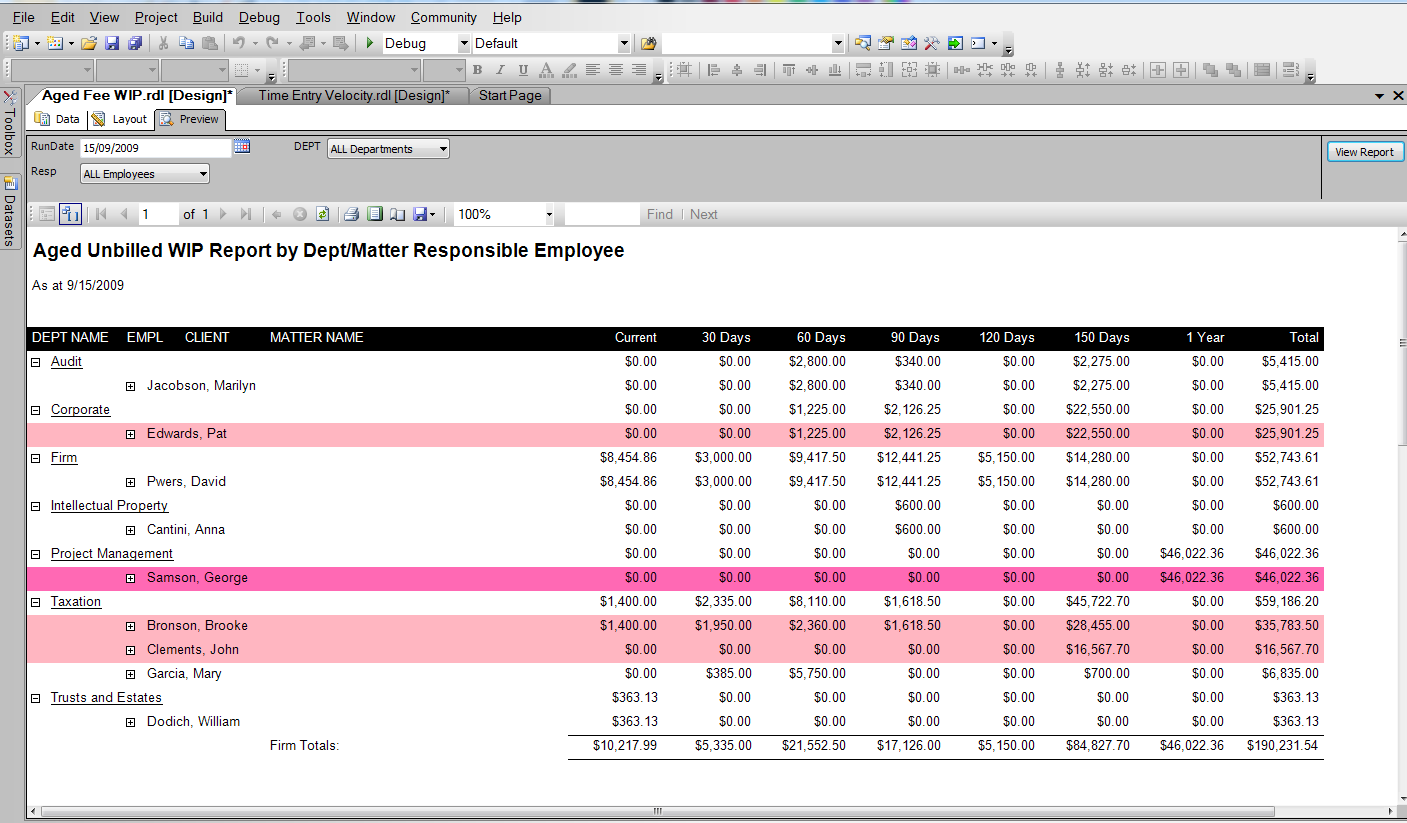 With the addition of a single expression change,  I think you would agree that the report is now a much more valuable management asset. 
If you would like any other details, please post a comment below or email me at chris.sabine@kelburnconsulting.com.